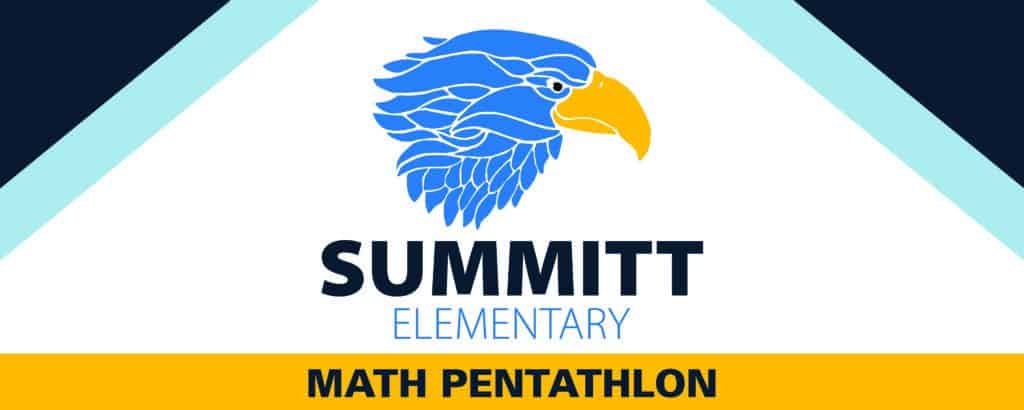 Math Pentathlon is a volunteer-run after-school program that practices math skills and logical reasoning. We use engaging games to strengthen basic math skills, develop good sportsmanship, and foster creative thinking. For more information, check out the Math Pentathlon website or email [email protected]l.com We support our volunteers- you do not need to be a math wiz to help! Membership is open to all grades (K-5).
Registration is now open!
Division 1 (K -1st): https://forms.gle/hwEYCdMQCApg8Q7t5
Division 2 (2nd-3rd): https://forms.gle/eP1d4vb1EeKMHMc17
Division 3 (4th-5th): https://forms.gle/xjLqV3K4cehLQo3WA
Please note that registration does not guarantee admission. We must have the coaches to support the number of pentathletes accepted.
Registration closes September 22, 2022. You will receive an email confirmation by September 27, 2022  informing you if your student has been accepted into the program.
Meetings
Math Pentathlon meetings will be once a week in the evening. MP season runs from mid-October through February with the opportunity to represent Summitt at tournaments in April and May.
Call for Coaches
Let us know if you'd be interested in coaching and for which division! Each group will be 12 students and 4 coaches. We coach in pairs – we support our coaches! No experience required.
Why be a coach?
I've had a lot of positive feedback about how rewarding it is to be a coach! It's awesome to watch our kids grow and interact in game playing with their peers, spend time at our school, and get to know other Summitt parents.
Bonus! Kids of coaches have their admission ensured.
Cost
The cost is $30 for the year per student and scholarships are available. Dues are waived for children of coaches.
Volunteering
Math Pentathlon runs on volunteer power! In addition to coaches, we need additional volunteers.
As a volunteer you may be asked to:
Supervise the kids during break time
Sit with students to help keep them focused during explanations and gameplay
Clarify rules during gameplay
Sit and play a game with a student
Wrangle students at the end of the meeting
Provide snacks for 12 students
We are looking forward to welcoming new and returning Summitt Math Pentathletes. Let's play some games! Questions/Suggestions? Email [email protected]