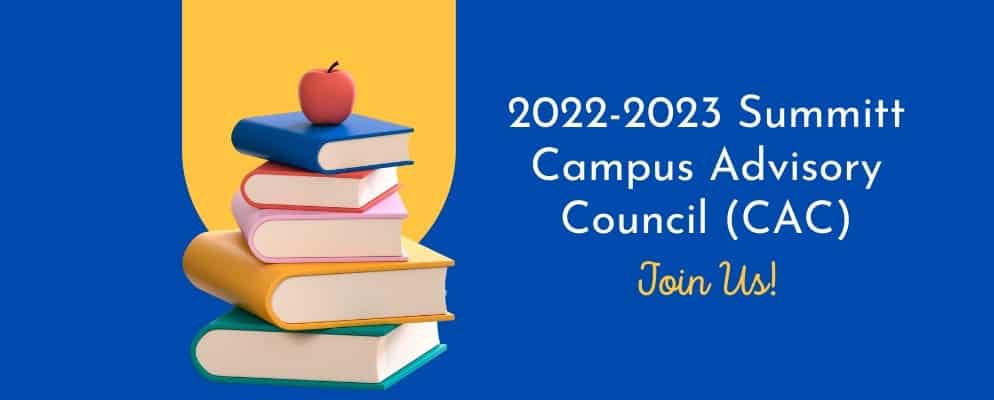 Campus Advisory Council (CAC) Meeting – Monday, August 29th
When: Monday, August 29th @ 3:30 – 4:30p
Where: In person at Summitt Elementary
The Summitt Campus Advisory Council (CAC) is comprised of teachers, parents, and community members. The goal of a CAC is to ensure that teachers, parents and community members have an active voice in local education matters by serving as an advisory council for our campus administrators.
The formation of CACs is required by state law (Texas Education Code, §11.251). Specific functions of CACs include providing review and comment on:
Campus Educational Program
Campus Performance
Campus Improvement Plan
Campus Staff Development Plan
Campus-Level Waiver Requests to the State
Campus Budget
If you interested serving as a Parent Representative on our Campus Advisory Council please check out this link for more information. If you would like to apply to sit on our CAC please complete the application portion, linked in the same link.
https://www.austinisd.org/advisory-bodies/cac