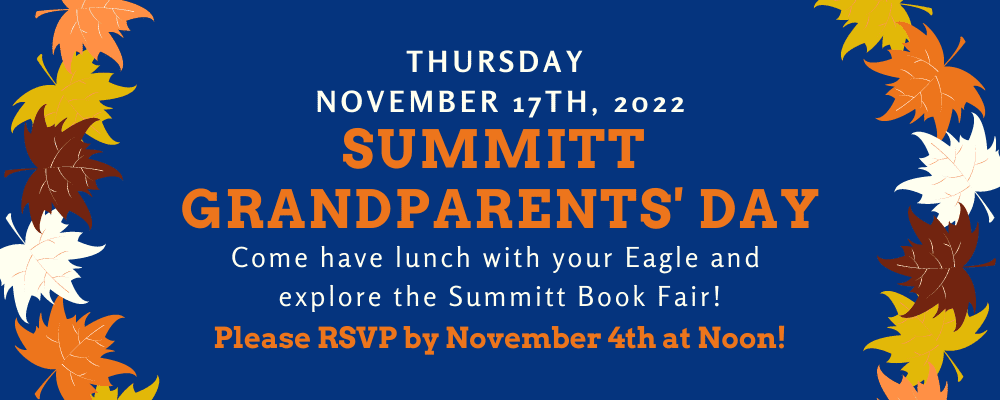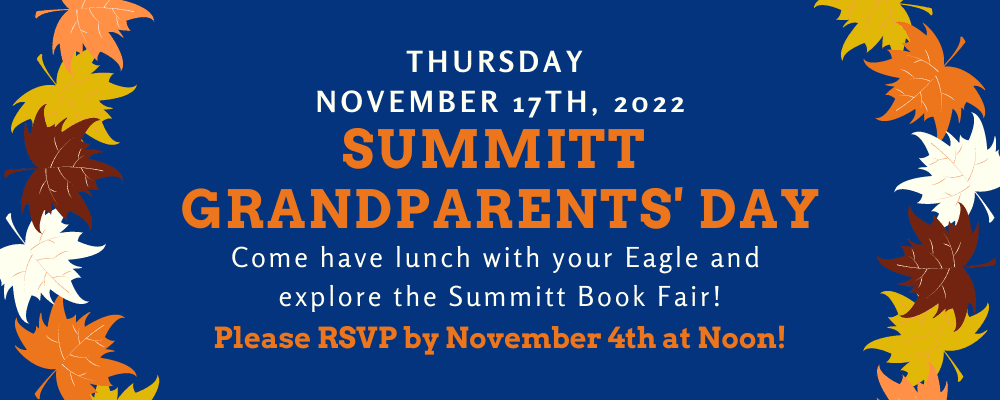 Summitt Grandparents Day is Thursday, November 17th! RSVP by November 4th
We look forward to bringing this wonderful event back to our Summitt families. Grandparents are encouraged to come have lunch and browse the Book Fair with their Eagles. Grandparents and students may enjoy a holiday-themed lunch from the cafeteria, or grandparents may bring in outside food. Please note: Cafeteria lunches will be available for cash only. All grandparent visitors MUST bring their physical driver's license to obtain a name badge for entry. Please arrive 30 minutes early to complete the check-in process before your student's lunch start time.
Additional details and class lunch times can be found with the RSVP form here. Please RSVP online by Friday November 4th at Noon!!